Media
Download the press kit PDF(4 Mo)
---
Are you a journalist? Contact us!
This contact form is reserved only for media and communication professionals. For any other application please use our other formulaire de contact.
In the Press
«Le tissu intelligent "Made in France" occupe la troisième place mondiale»
---
«Percko, das Wunder-Shirt.»
---
«Alors que nous avons tendance à ne pas nous tenir suffisamment droit lorsque nous sommes assis, les produits Percko viennent directement agir au niveau du dos pour le stimuler et ainsi nous inviter à nous redresser.
En effet dans une mauvaise position, on ne ressent pas immédiatement de douleurs alors que cette position inadaptée est destructrice pour le dos.
Réalisées avec des matériaux alliant finesse et fibres naturelles, les secondes peaux Percko sont tellement fines qu'elles resteront invisibles sous vos vêtements. Et lorsque vous vous tenez droit, cette seconde peau n'agit pas et vous profiterez d'un textile très confortable et hyper-respirant.»
---
«Percko joins companies like Lumo and Prana in the posture-fixing wearable space.»
---
«Startup francesa cria roupa que corrige postura corporal»
---
«Une gamme de deux tee-shirts pour hommes et femmes capables de capter les mauvaises postures et de créer une force pour ramener son porteur dans le droit chemin»
---
« Au toucher, le Percko se présente comme un sous-vêtement soyeux et facile à glisser sous une chemise ou un pull.»
---
«The Percko is made from high-quality breathable and thin fabric; it truly fits the wearer – it's comfortable yet supportive.»
---
«C'est un système de tissage et de fibre qui fait que le T-shirt va comprendre votre position et va vous inviter à vous redresser.»
---
«Percko stimule le dos sans pour autant remplacer le travail des muscles.»
---
«En association avec un cabinet ostéopathique et une entreprise de tissus innovante ils ont donc créés Percko.»
---
«Pour répondre au mal du siècle, la société Percko travaille actuellement sur un sous-vêtement intelligent permettant de corriger naturellement une mauvaise posture.»
---
«Un but atteint sur Kickstarter en 7 heures seulement. Au bout de 2 semaines, la jeune pousse a levé 200 K€, soit 650% de l'objectif initial.»
---
«Une invention de deux très jeunes ingénieurs, Quentin Perraudeau et Alexis Ucko, avec l'aide d'une clinique ostéopathique.»
---
«Il y a plus de 3000 personnes qui ont financé le projet sans jamais l'avoir vu, ça prouve qu'ils y croient.»
---
« Conçu comme une seconde peau intelligente, en fibres légères, le t-shirt Percko se porte en toute discrétion sous ses vêtements », paru dans Informations Entreprise N°159, Janvier, Février, Mars 2016
---
«Un justicier qui combat ce mal sous le nom de Percko.»
---
«The world's first posture stimulating T-shirt by French startupPercko, also known as Second-Skin, is unlike any other lumbar support device»
---
«Easily taken off and put on like any other shirt, it won't compress the body and can be washed like regular clothing»
---
«The best part is that no one will ever know you are wearing it.»
---
«It does this all without any electronics, you don't even need amobile app.»
---
«the Percko tensors support the wearer's back, with added lumbarsupport, creating an all-around strengthening system.»
---
«Thanks to The Percko good posture is just one pledge away»
---
«With the corrective benefits of The Percko, users can work more productively and sleep easier – stress and pain-free.»
---
«The Percko brings technology and expert experience for posture alignment.»
---
«Percko's business partners are innovators who have teamed up to bring comfort and relief to consumers.»
---

«Having spent years researching and designing a prototype with partner companies, TopTex3 and Cogitobio as well as François Stevignon, Physiotherapist and osteopath, Percko can now make their dreams of entrepreneurship into reality.»
---
«En se rapprochant d'une clinique ostéopathique, ils ont pu développer et breveter une technologie qui permet de stimuler la posture.»
---
«33% des accidents de travail déclarés ont pour origine les problèmes de dos et de cou»
---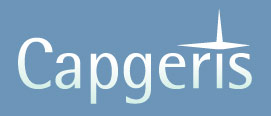 «Une posture idéale tout au long de la journée est capitale pour supprimer bon nombre de douleurs liées au dos.»
---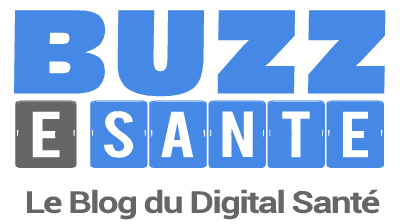 «Une étude clinique a été mené par plusieurs praticiens sur plusieurs prototypes avec cinq morphotypes.»
---
«The Tensors in the Percko are designed to keep you sitting in an S-Position.»
---
The crowfundingcenter
---
Producthunt
---
Fastbacker
---

Cool wearable
---
Tech 24
---
CF4All
---
News Reality
---
Early adopter Paris